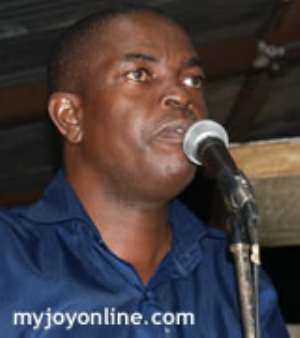 The Managing Editor of the Insight newspaper, Mr Kwasi Pratt has described the 40 NDC Officials trip to Abidjan last Sunday in an air force plane to support the local Black Stars team, as a shame to the government.
Speaking on Peace FM's "Kokrokoo" Morning Show, Mr Pratt asked: "why 40 people? what benefit will it bring to this country?" He said, the number of people who went for the trip was too much.
According to him, few executives from the Sports Ministry should have gone for the trip not such a large number of people causing the government a lot of money.
He said Mr Segbefia may be saying an untruth, that is why he could not reveal the sponsor on air. He added that, if it was really true that an individual sponsored it "then why didn't Segbefia tell us who he is, to be given credit?
Mr Pratt was speaking in reaction to Peace FM's interview with Mr Alex Segbefia this Morning on "Kokrokoo" Show, concerning a chartered plane for 40 NDC Officials to support the local Black Stars, at Abidjan last Sunday.
By John A. Nyaaba