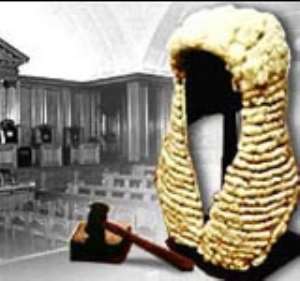 A Ghanaian who lost both arms in an industrial accident 15 years ago in Egypt says he is still struggling for compensation which he has since been denied.
Mr. Samuel Emmanuel Opare initially lost one arm in an accident while working with a company in Egypt, but his employers refused to compensate him despite orders from an Egyptian court.
He was later arrested for alleged drug offenses which were not proven. Mr Opare said he later lost his other arm in mysterious circumstances while in prison and was later deported to Ghana.
He told Luv FM in Kumasi that his plea for justice had been turned down although officials at the Commission for Human Rights and Administrative Justice (CHRAJ) had served the Egyptian authorities several letters on the matter.
According to him, CHRAJ did not receive any response to any of the letters sent out.
The matter was referred to the Ministry of Foreign Affairs for attention following a petition he sent to former President Kufuor in 2004.
After failed diplomatic efforts to get a response from the Egyptian authorities, the then Foreign Affairs Minister Nana Akufo-Addo asked him to engage the services of a lawyer.
But speaking to Joy FM correspondents in Kumasi, Mr Opare said he can't afford to hire a lawyer. He pleaded with President Mills to assist him to secure justice.
Story by Fiifi Koomson