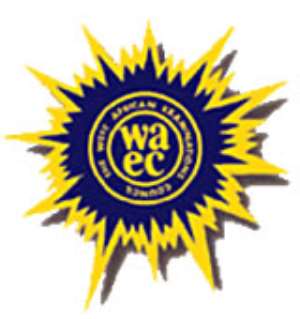 The West African Examinations Council (WAEC) has released provisional results of 122,119 out of 122,863 candidates who wrote the 2008 November/December West African Senior School Certificate Examination (WASSCE).
A statement signed by the Senior Public Relations Officer, AgnesTeye-Cudjoe, said: "Outstanding results will be released as soon as the Council concludes work on the resolution of queries."
The statement however, said 239 candidates who were involved in impersonation had their entire results cancelled and have been barred from taking any examination conducted by WAEC for two years.
Furthermore, the subject results of 182 candidates who were involved in various examination irregularities have been cancelled.
The affected candidates colluded, tore parts of their question papers and answer booklets, brought mobile phones and prepared notes into the examination room while others started work before commencement of the official time, the statement said.
It said the entire results of 69 candidates have been withheld pending the conclusion of investigations into various irregularities.
WAEC said individual statements of results for candidates were being mailed to addresses provided by candidates. They could access their results online.