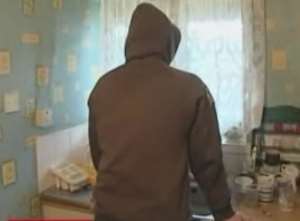 Pastor Tony Asamoah-Boateng, Leader and Founder of the Great Light Worship Centre (GLWC), has underscored the need for religious leaders to renew their faith in God.

"As men of God, we should put our trust in God and rely solely on Him, because in times of troubles and temptations, He (God) will not let us down."
Pastor Asamoah-Boateng made the call at a thanks-giving service held at the Church's headquarters at Weija in Accra on Sunday.
The service was to express gratitude to God for vindicating the pastor on an allegation made against him seven years ago that he raped a former member of the church.
He said since every misfortunate was a blessing that unfortunate incident in 2002 had even helped him renewed his faith in God.
He, therefore, urged religious leaders to have absolute trust in the Lord, who had called them into His vineyard because God, a faithful and merciful Father, would never forsake them whenever they faced temptations.
Pastor Asamoah-Boateng recalled the story in the Old Testament of Daniel, who because of his faith in God, was delivered from the lion's den, and assured colleague men of God that God was ever prepared to deliver them in times of difficulties and troubles.
He said as a man of God, he surely knew the truth was one day going to come out and therefore remained resolute in his Lord.
The Head Pastor said just as the cork of a bottle would never be submerged in water no matter how long it would takes, the truth in any incident or matter would also ultimately emerge for the public to draw or make their conclusions.
He said he was very grateful to God, who in His infinite mercy had vindicated him through the lady's voluntary confession, many years after tarnishing his hard won reputation.
Pastor Asamoah-Boateng, therefore asked Christians, especially men of God, to always stand by the truth and defend it even if that would result in sacrificing their lives for others to live.
Asked whether he harboured any ill feeling against the lady, the Founder of GLWC indicated that he found consolation in the lessons taught by the Lord's Prayer, and for that matter said since the lady had confessed her sins, "I whole-heartedly forgive her, as the Lord forgives me my sins against Him."
Last month, Mrs Joyce Delali Darko, the 25-year old former member of the church, who accused the Head Pastor about raping her, voluntarily came out that the accusation was only meant to malign the man of God.
Mrs Darko, who made the confession in an interview with newsmen at the "Abrantie Spot," said she was influenced by the pastor's intimate friend to just frame the pastor up, tarnish his image and make him unpopular.
She said a friend of Pastor Asamoah-Boateng, who was also a member of the church made her believe that some kind of relationship existed between his (the friend) fiancée and the pastor.
Mrs Darko, now a mother of two kids, told newsmen that she was never induced to hatch the plot and that the pastor's friend never gave her any money.
She said the unfortunate aspect of the story was that she never set her eyes on the pastor's friend after the incident.
Mrs Darko said ever since she defamed the pastor, she had never known peace which explained why she decided to come out to confess in order to be forgiven by the man of God.