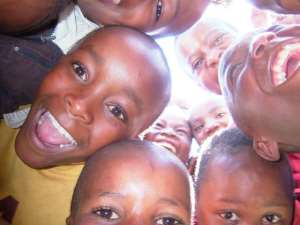 The Effutu Municipal Director of the Department of Social Welfare, Mr Godwill Francis Acquah, has observed that about 90 per cent of children in orphanage homes nationwide have relatives.
He said most parents were shirking their responsibilities and thereby disowning their children.
Mr Acquah, who was speaking in an interview with the Ghana News Agency in Winneba on Sunday, said his outfit had to reject 40 out of 50 children claiming to be orphans.
He said these children who wanted to be housed at the Methodist Rafiki Satellite Village and the children home at Gyahadze near Winneba, were found between 2007 and 2008.
Mr Acquah also expressed concern about the growing number of private orphanages springing up in the country, most of which he said does not meet the required standards.
He said information gathered indicated that some proprietors, who applied to the Department for license to operate as Non Governmental Organisations (NGOs), were now operating as orphanages and asked them to desist from the practice.
Mr Acquah reminded the relatives of orphans to ensure that their wards were released from the homes after the stipulated period and should not make the orphanage the last resort for the children's welfare.
He said the fact that the parents of orphans were dead does not mean that they do not belong to a family.
Mr Acquah said that was where the role of the extended family became more relevant.
GNA