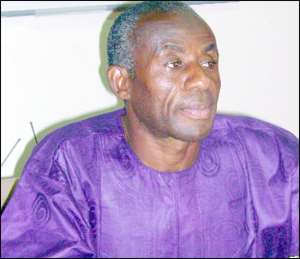 Collins Dauda The Minister for Lands and Natural Resources, Hon Collins Dauda is scheduled to leave for the United States of America today for a two-day conference on land governance.
The Washington DC conference is themed, "Land Governance In Support of MDGs: Responding To New Challenges" and would be the minister's maiden official engagement abroad.
His speech  would cover areas like land tenure arrangements in the country among others.
One of the challenges confronting development efforts in developing countries like Ghana is land management.
Litigation and confusion over bona fide ownership has over the years hampered development even as efforts have been put to overcome the challenge.
The Millennium Development Goals is a programme geared towards bettering the lots of Ghanaians; the achievement of which depends to a large extent on how the challenges of land management are redressed.
The execution of the programme hinges on the American purse, no wonder therefore that the conference is taking place in this part of the world. The minister whose mastery over the subject is not in doubt is expected to thrill his American audience as he treats them to the Ghanaian experience.