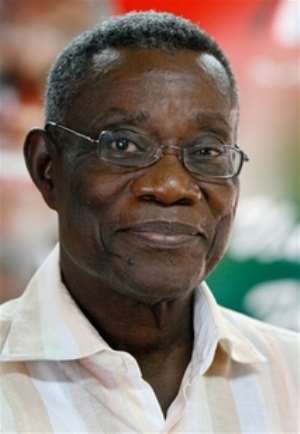 Dr. Tijani Saleh Fidhaul, a Special Envoy of Sudanese President Omar Hassan Ahmad Al-Bashir, on Thursday delivered special message from the Sudanese leader to President John Evans Atta Mills, at the Castle, Osu in Accra.

Contents of the message were not disclosed but it was believed to centre on ways of improving ties between two countries and forging bilateral relations.
Journalists later learned in a briefing that the Sudanese leader also congratulated President Mills on his assumption to the highest political office of the land and wished him well.

Accompanying the Sudanese delegation was Mr Eltayab Ali Ahmed, Sudanese Ambassador to Ghana.