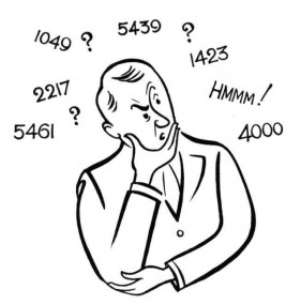 Ghanaian politicians once again are asking every Ghanaian to wallow in poverty and wait for 2010 after being promised a better economy through HIPC in 2001.
"Madam Speaker, I wish to assure Ghanaians that, a year from now this country will be better than it is today, and their lives will be better. The priority measures, strategies and programmes that we have outlined in this budget are geared towards restoring security, discipline, opportunity, confidence and pride in the economic governance of our country".
This was the impression created by the Finance Minister, Dr. Kwabena Dufuor when he presented the 2009 budget to parliament.
The NDC not knowing the state of the economy outside government promised Ghanaians of a better life during their campaign. Now in the real world they are cautious and pleading with Ghanaians to remain calm as the government implements mutually beneficial programmes that will generate pro-poor and sustainable growth.
The implication of the domestic and external state of affairs briefly described is that 2009 will be very challenging for the new NDC administration. However, Dr. Duffuor said the Government is committed to its pledge of providing improved social services to uphold the living conditions and dignity of the average Ghanaian".
He said Ghanaians should expect a significant change in the management of the economy as government would ensure that managers of government institutions, especially state-owned companies, will be held to a high level of accountability.
"Madam Speaker, we will do things differently and it will not be business as usual. Mediocrity, waste and profligate expenditures will not be countenanced. We will ensure good value for every Ghana Pesewa of the taxes we collect from the people of Ghana and utilize it to deliver better services. To this end, unnecessary expenditures which do not inure to the benefit of Ghanaians will be curtailed. Delays in service delivery and payments will be reduced and quality of social services will improve. This is the change that we promised Ghanaians and we will deliver it."
"Madam Speaker, the theme for this year"s budget demonstrates our resolve to enforce financial rules and regulations to ensure accountable governance. Madam Speaker, effectiveness and efficiency is what we demand from everyone. In that regard, we will monitor Government institutions to ensure that they deliver on their mandate. Special efforts will be made to refocus institutions to make them more results oriented and collectively, we will provide a better Ghana for Ghanaians."
Emmanuel Cramer, an accountant was disappointed; he expected an outright reduction in petroleum products as promised by the NDC in their manifesto, although government has proposed a reduction in petroleum taxes.
"I was note expecting any immediate resuscitating packages from the government due to the world economic crisis, but I also did not hear anything in terms new economic policies to address economic situations in the country. There were no specific statements of policy direction targeted towards job creation".
He however commended government for continuing with some major policies by the previous government, especially the capitation grant and the school feeing and uniforms.