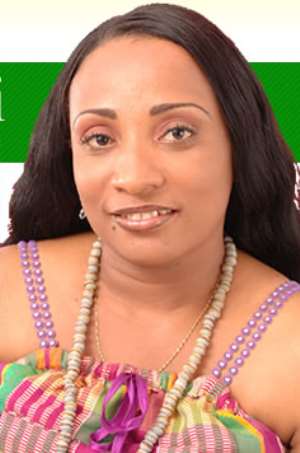 Minister of Information, Mrs Sabah Zita Okaikoi, has said her ministry is committed to strengthening the media to enable it to play its watchdog role effectively.
This, she said, would be done through training programmes for journalists to sharpen their skills and the creation of the right environment for access to information on government policies and programmes to enable them to report accurately.
The objective is to further deepen democracy for Ghana to maintain its status as a beacon of hope for Africa, Mrs Okaikoi said at a meeting with the Senegalese Ambassador to Ghana, Balla Mandaw Dia when he paid a courtesy call on her in Accra.
The Minister said Ghana's democracy had come of age, adding that since 1992 when it opted for multi-party democracy, Ghana had shown to the world that democracy was possible in Africa.
This attitude was demonstrated in December 2008, when the country organised a free and fair election although it was marked by some tension.
Mrs Okaikoi said Ghana still needed to build on its structures to ensure that democracy thrived in the country.
The Minister expressed concern about political instability in some parts of Africa, saying "it is a shame that we are fighting."
What is needed now is how governments in those countries can harness their natural resources for the betterment of the people.
"We cannot always depend on the largesse of the west. We have to harness our resources to improve our economies," she stated.
Ambassador Dia who said he visited the Minister to congratulate her on her appointment and also to acquaint himself with the ministry, emphasised the need to strengthen the bilateral relations between the two countries.
He said Senegal would partner with Ghana to promote peace on the continent.
Mr Dia invited the minister to the Black History Cultural Festival to be held in Senegal in December and appealed to her to help publicise the festival in Ghana.