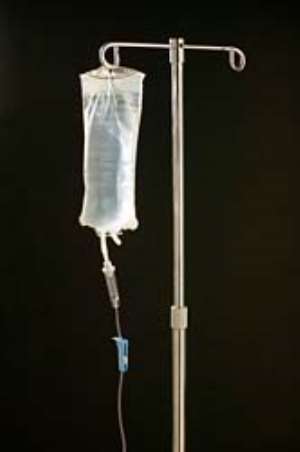 The Christian Children's Fund of Canada (CCFC), an international Non Governmental Organisation (NGO) based in Tamale, has built a GH¢25,000 clinic for the people of Kasuliyili, a deprived farming community in the Tolon/Kumbungu district.
The NGO has also furnished the Community-based Health Planning and Services (CHPS) compound with beds, fridge, cooking utensils, furniture and provided 200 motorbikes at a cost of about GH¢8,425 to help in its operation.
Six rain water harvesting tanks had also been built for the community amounting to about GH¢28,000 to serve more than 6,458 community members as means of fighting guinea worm.
Mrs Sanatu Nantogmah, Country Director of CCFC speaking at the commissioning ceremony of the projects on Tuesday, pledged her outfit's determination to work and reduce poverty and disease from deprived communities.
She said the CHPS compound and the six rain water harvesting tanks were sponsored single-handedly by one Francisca Young, a Canadian philanthropist and a board member of CCFC in Canada.
She said CCFC in Northern Region was working with five local partners aimed at improving the living standards of the people and indicated that CCFC would create a future of hope for children.
Dr Akwasi Twumasi, Northern Regional Director of Health Services, who jointly cut the tape to commission the clinic, said the Ghana Health Services in the region was losing a lot of motorbikes through armed robberies and stressed the importance of community surveillance as effective ways of protecting property.
Madam Francisca Young, the philanthropist said more efforts were being put in place to source funding to help construct more of such compounds for other needy communities to solve their health and water needs.