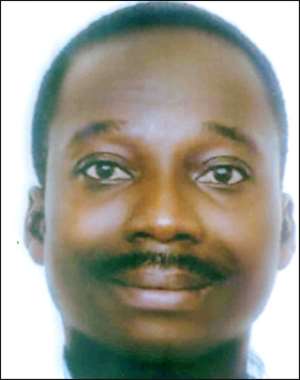 Hardi Barcush Zeblim The Accra Regional Police Command is currently looking for one Hardi Barcush Zeblim for his involvement in a fraud case.
Zeblim who is a product of the Cape Coast University is said to have been employed by a financial institution in Accra in 2007 at their archives department.
The suspect, by dint of his position for the two years he worked with the institution, was privy to some vital documents which he managed to falsify and duped the institution of several sums of money amounting to GH¢120,000.
When he sensed that his dubious dealings would be uncovered during auditing, Zeblim took his annual leave and has since not returned to post.
The police suspect that the suspect who is an indigene of Tamale may be hiding in that metropolis, Kumasi or Accra.
The police are therefore appealing to members of the general public who may have knowledge of his whereabouts to contact the nearest police station or the Accra Command.
By Rocklyn Antonio