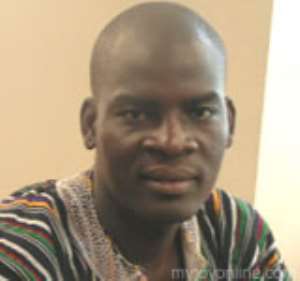 Mr. Haruna Iddrisu, Minister of Communications, on Wednesday inaugurated a four-member committee to investigate allegations of financial irregularities at the Ghana Post (GP).
The four-member committee comprised Mr. Rodney Apaloo, Principal Consultant, State Enterprises Commission (SEC), Chairman, Mr. Ben Codjoe, Assistant Auditor-General, Mr. Edward Akuamoah-Boateng, Chief Accountant, Controller and Accountant-General's Department and Ms. Alice Attipoe, Director of Human Resource Management Department of the Ministry of Communications as members.
The Minister said allegations of financial impropriety particularly in the areas of money transfer business and of passport forms and phone cards sales had led to the breakdown of communication between management, staff and the local union who had been trading accusations and counter accusations.
He said owing to the importance of GP to communication within the country and between residents of the Ghana and the outside world, it was important to deal with all those issues to ensure that GP was strategically positioned in the face of the fast changing communication technology around the world.
Mr. Iddrisu spelt out a six point terms of reference for the committee and asked members to submit the report by March 20, 2009.
The committee is to examine allegations that GP had lost its surplus capital of about 600,000 Ghana cedis accumulated in 2004 and was now said to be in debt to the tune of 7.5 million Ghana cedis.
It will also examine allegations of non-payment of workers taxes to the IRS, VAT and SSNIT contributions even though they were deducted from source and the nature of interpersonal relations between management and staff.
The minister also asked the committee to look into "alleged serious mismanagement of the instant money transfer (IMT) business by management resulting in its suspension and the degree to which GP had been the loser financially."
They are also to examine alleged charges of financial mismanagement leading to the stoppage of other profitable services such as the sale of passport forms and phone cards.
Mr. Iddrisu called on staff and management to cooperate with the committee in its work, saying that the purpose was to put GP on a sound footing to compete effectively in the globalised communications world.
Mr. Apaloo thanked the minister for the confidence reposed in members and assured that the committee would uphold the principles of integrity, fairness and firmness in the discharge of its duties.