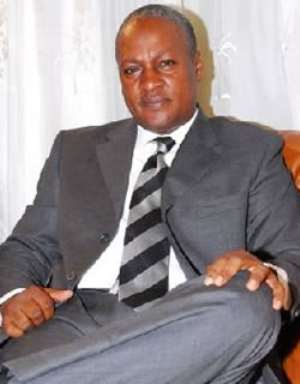 Vice President John Dramani Mahama on Wednesday reiterated the need for African countries to sustain their economic and cultural ties so as to boost the development drive of the continent.
Receiving a delegation of the Union of the Comoros at the Castle, Osu, on Wednesday, Vice President Mahama also re-echoed the necessity for African nations to combine their political and economic policies and expand existing infrastructure for the benefit of the people.
The delegation, which was led by Mr Abdel Munim, a Special Envoy of the Comoros government, delivered a message from the Vice President of that country, Mr. Idi Nadhoim, to his Ghanaian counterpart.
Mr. Nadhoim, who is one of two Vice Presidents of the Union, is in-charge of Transport and Tourism.
Vice President Mahama dwelled on the essence of expanding communication linkages among members of the African Union not only to give meaning to the ideals of regional integration but also to deepen the social bonds among the people.
Other areas of cooperation that the Vice President wants deepened include the aviation industry and environmental management.
Mr. Munim expressed the willingness of his government to pursue strong bilateral ties with Ghana.
Vice President Mahama later held discussions with the delegation behind closed door.
Other members of the delegation included Mr Saied Fakhry, Consul-General of the Union in Ghana and Hassan Abdallah.