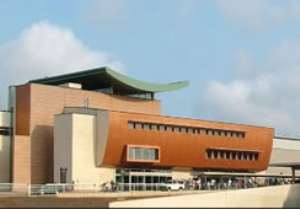 Once abroad-bound travelers are done with unpredictable, often discomforting visa interviewing processes in Ghana, they look forward to stress-free departure formalities out of the motherland. The anxiety associated with going through a visa interview is enough for a life time; no wonder once that hurdle is cleared, prospective travelers cannot help but look forward to finalizing any processes at the immigration desk at the Kotoka International Airport (KIA).
The immigration processes at KIA are less complex and one can easily sail through. The story is however different at popular airport destinations such as the Heathrow Airport or any of the major airports in the United States.
I remember a personal experience at Heathrow where I was subjected to a bout of interview. Most of the questions I was expected to answer were the same ones I answered during the visa interview. I suppose all they sought to do was to ascertain if my answers were consistent. Initially I did not understand why I had to go through such questioning until I was later told that flying in an airplane and landing at your destination airport were no guarantee that one would go beyond the security gates.
A program by MSNBC television, here in the United States, which was posted on a website of Ghanaian orientation, depicted how people who were probably frequent visitors to the United States suddenly realized they could no longer go beyond the security post. Aside being 'transported' back home mainly for illegally working in the country, they also carried a five-year ban from this country. In that program a Ghanaian was not allowed beyond the security post because he had failed to answer questions put to him satisfactorily.
During questioning he indicated that he was a businessman who had gone to Ghana to sell two cars that he had shipped there from the US. Unfortunately the purchase price he quoted for one of the cars was all it took to flash the warning lights. When his luggage was searched, a green card was found but as soon as the security officer took the card in his hand he knew that there were more questions to be answered. At that point my countryman had no option but to admit that he paid 150 dollars for it but tried to convince the security officer that he had not used it for the one-and-a-half years that he had the card.

One thing that travelers must know is that honesty is everything to security officials at these airports. If they get the slightest indication that you are taking them on a 'toli expedition', too bad, you will not go beyond their post. If you are lucky you get to spend only a few hours in detention before you get a free plane ride back to Kotoka, (or wherever your unfortunate self may have emerged from).
In answering questions what these security personnel look out for are not just right answers but facial expressions, the clarity of your voice, and how readily or hesitantly you provide answers. Sometimes you may face a genuine problem but your composure will earn you every support that you need from the security. I once purchased a gift for a friend and because I had already packed my main luggage, I slipped it into my hand luggage. It was a nicely packaged cork screw and can opener.
Once I passed my hand luggage through the security scanner the red light started flashing and I was pulled aside. I got confused as two women called me aside and started questioning me. They asked a number of times if I packed my own bag and after I answered in the affirmative, other questions followed: any gifts; any package from a friend or family person... I still did not figure out that my 'harmless' gift was the reason for my sudden rise to 'security risk status'.
After the first search, they found nothing; later, another officer joined with a hand electronic scanner and after sweeping it through my bag we then realized that my admirable gift could not make it to Ghana. They all burst out laughing when they saw my 'arsenal of mass destruction' and apologized for the embarrassment. I was not embarrassed except that I had lost 12 Euros to the airport trash bin.
I have shared this experience to show that the security personnel at the airport are not a bunch of lions waiting to pounce on travelers. They are helpful, realistic human beings working to get paid but you can only experience this aspect of their nature if you deal with them honestly. If you choose to tell a lie then just ensure that all your lies add up especially as questions could emanate from an unexpected angle.
It is psychologically devastating to go through all the necessary preparations and arrive at your destination airport only to be deported back home and banned from a country for another five years. Whatever it is just remember that there is another encounter beyond KIA's immigration desk which could be grueling but which nonetheless could be rewarding if you remember that honesty is everything, at least to any person but more so to American security officials.
Credit: Dot Asare-Kumah [[email protected]]