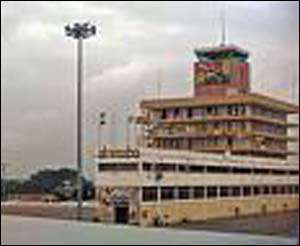 Kotoka Airport Ghana Airports Company Limited (GACL) has expressed regret over two incidents of power outages, which occurred at the Kotoka International Airports (KIA) in Accra on Monday.
A release issued by GACL, said engineers of the company were ensuring that such a situation did not recur.
The KIA experienced a power outage on Monday, from the city mains at 10:55am and it was restored at noon.
The statement said at 5:40 pm, another power outage occurred; once again from the mains and the automatic change over system of one of its generating sets failed, curtailing power supply to parts of the terminal building.
It said power was restored at 6:30 pm, adding that during the periods of the power outage, safety and security were not in any way compromised.
GNA