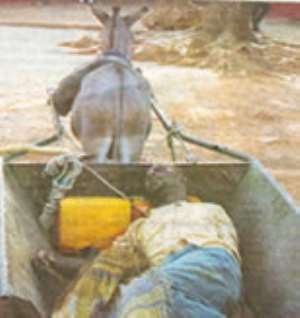 Ten more suspects have been arrested in Bawku for alleged complicity in the ongoing violence in the metropolis.
The suspects are believed to have played active roles in burning and looting of properties.
They were arrested Tuesday night in a joint police/military raid.
Violence erupted in the Bawku municipality on Monday after a young man identified only as Amadu was gunned down by unknown assailants.
The violence escalated Tuesday when some youth took to the streets burning houses and looting property.
The Upper East Regional Police commander, DCOP Hamid Mahama told Joy News the sporadic shooting has abated.
Although the streets are generally deserted, some few brave people, he said, are daring out of their houses.
He said the suspects would be processed for court and prays that the courts would deal drastically with the guilty ones in order to deter hoodlums from engaging in violence.
The police chief said a policeman who was shot in the thigh during Tuesday's violence will be sent to Accra for treatment.
Story by Malik Abass Daabu