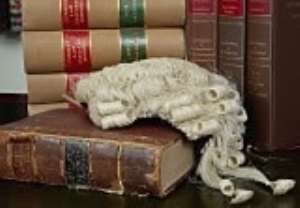 Irate youth in Tamale have besieged the premises of a circuit court protesting the court's decision to grant bail to some 18 suspected criminals.
The suspects are standing trial for their roles in the recent clashes in Tamale between supporters of the NDC and NPP which resulted in the death of one person.
One Mohammed Rashid was shot dead and several houses burnt in the disturbances.
Fifteen of the accused have been charged with rioting while the remaining three have been charged with illegal possession of arms.
The angry protesters say they are opposed to the court's decision grant to the suspects bail.
They believe the suspects did not deserve to be granted bail by the court because they had committed serious violent crimes.
The police fired teargas to disperse the crowd.
Joy FM's Mahama Shaibu said the police had a hard time escorting the bailed suspects out of the court's premises.
At the court's sitting, lawyers of the suspects argued the suspects would not abscond if they were granted bail.
They promised to produce them in court whenever necessary.
According to Mahama Shaibu, the state attorney who represented the Attorney-General complained about discrepancies in the docket of the three persons.
Although the three people were arrested at different locations, they all had one docket which is problematic.
Each individual was supposed to have a separate docket.
Story by Malik Abass Daabu