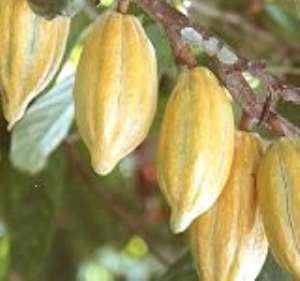 LONDON, March 4 (Reuters) - Confectionery maker Cadbury Plc (CBRY.L) plans to sell Britain's biggest selling chocolate brand Dairy Milk under the Fairtrade logo in Britain and Ireland, which should help tens of thousands of cocoa farmers in Ghana.
The London-based chocolate maker plans to make the move to Fairtrade certification by the end of summer of 2009 which will triple the amount of Fairtrade cocoa sold from the West African nation, which is Cadbury's main source of cocoa beans.
"As 50 percent of our business is chocolate orientated, we are looking to create a good and sustainable business," Cadbury's Chief Executive Todd Stitzer told Reuters.
Under the Fairtrade scheme, Cadbury will pay a minimum price for its Ghanaian cocoa, but Stitzer said there would be no change to the group's financial forecast that its overall input costs would rise between 6 and 8 percent in 2009.
The Fairtrade mark is aimed at securing a better deal for developing market commodity producers, and is used on a range of products such as coffee and bananas. UK Fairtrade sales reached an estimated retail value of 700 million pounds in 2008.
Cadbury sells over 300 million Dairy Milk bars in Britain and Ireland annually, and it is set to become the first mainstream brand to go Fairtrade, ahead of arch rivals privately owned Mars and Swiss-based Nestle (NESN.VX).
Ghana, the world's second-biggest producer of cocoa after the Ivory Coast, produces around 5,000 tonnes of Fairtrade cocoa, but the Cadbury deal should triple that to 15,000 tonnes annually. There are an estimated 700,000 cocoa farmers producing Ghana's second most valuable commodity after gold.
London cocoa future prices hit a 24-year high in late January but have since slipped nearly 15 percent as supply concerns have eased and global economic slowdown worries intensified.
(Reporting by David Jones, editing by Will Waterman)
Source: Reuters