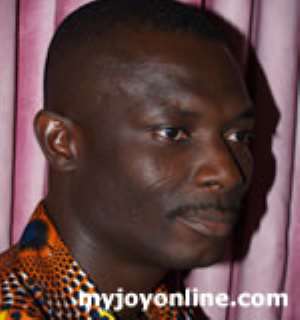 The former Spokesperson on Finance under the New Patriotic Party (NPP) government, Kwaku Kwarteng, has described as disingenuous government's statement that it seeks to 'revive' instead of 'continue' certain projects embarked upon by the previous administration.
Mr Kwarteng citing the Aveyimeh rice project said the ruling National Democratic Congress is giving a false impression when it says the project is yet to be given new life when production has already started.
"When you use statements like I will revive it, then there is an attempt to suggest that somehow the project was made to collapse and that you are going to revive it," he argued.
President Mills at his first State of the Nation Address to Parliament indicated that his administration would pump life into the rice field which lay fallow for seven years under the NPP from 2001 to 2008.
But Mr Kwarteng speaking to Joy FM on Tuesday said the ruling party is putting out the wrong information.
He said the NPP government had contracted a private firm, Prairie Texas Incorporated, to revamp the project.
Prairie Taxas won the bid to begin production on the rice field early 2008 after it presented an evaluation report to government at the instance of Cabinet under the former administration.
Responding to the issues however, Deputy Chief of Staff Alex Segbefia said Mr Kwarteng had only been "playing with semantics."
"What we have done is that we've looked at the situation as it existed, and projects that exist, we haven't just gone and terminate it."
"We are looking to make sure that where Ghana's money has already been spent in moving certain projects forward we are trying to make sure that we continue with those but make sure that we streamline it and do it in a way that will be beneficial to the country," he stressed.
Although the battle of facts continued on Joy FM's evening news programme News Night, both Messrs Kwarteng and Segbefia dropped hint it was laudable President Mills' decision to continue with certain projects that were initiated by the Kufuor administration.
What perhaps appear the most outstanding in the previous government's policies have been the School Feeding Programme, National Health Insurance Scheme (NHIS) and Capitation Grant.
The President at his sessional address pledged not to quash the initiatives as had been perceived by the public.
Although both the ruling and previous governments agree the project has to be continued, members of the opposition NPP believe it has already had a good amount of 'revival.'
Story by Fiifi Koomson