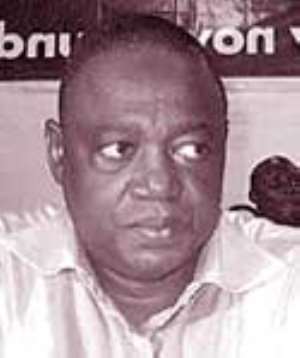 MR. ISAAC Awuah, alias Jabass, a staunch member of the New Patriotic Party (NPP) in Kumasi, says the appointment of Dr. Benjamin Kumbuor, the former Member of Parliament for Lawra-Nandom in the Upper West Region and one time minority spokesman on finance, as the deputy Minister designate for Heath, is demeaning. He is appealing to the President to rethink this appointment because it goes to lower Dr. Kumbuor's image and status. Mr. Awuah, also known as Gyabas, described Dr. Kumbuor as a competent, respected,
great and experienced legal brain, whose expertise would be needed at the Ministry of Justice and Attorney General's department. He said it would, therefore, be prudent that Dr. Kumbuor is considered for the Justice Ministry to assist Mrs. Betty Mould Iddrisu. Gyabas said there is nothing wrong with Dr. Yankey heading the Health Ministry, but said for Dr. Kumbuor to serve as a Deputy Minister in this Ministry is unthinkable.
He also criticized the appointment of three Deputy Ministers for the Ministry of Agriculture, and two for the Ministry of Information at a time the President had professed to reduce the size of Ministers in a bid to cut down on budget expenditure.
According to him, such appointments smack of 'job for the boys' and has advised President Mills to be firm and to take bold decisions with regards to those he wants to serve on his government for effective governance, and not to deviate from the course, out of undue pressure from any quarter.