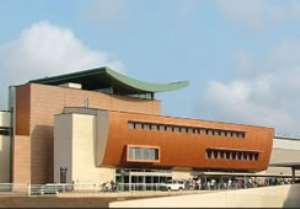 Officials of the Kotoka International Airport are investigating the circumstances that led to a total blackout in the facility.
For close to two hours, power supply to the facility was cut, creating some anxiety and frustration among airline staff and travelers.
The cause of the power failure was not immediately known, and several hours after the incident, airport authorities say they still have not been able to establish the cause, warranting investigations by the engineers of the airport.
The Managing Director of the Ghana Airport Company, Esi Anor Sackey told Joy News preliminary investigations did not provide any clue as to the cause of the blackout.
She said although there was no security implication with what happened, automatic changing of some systems could not be done.
According to her, equipment suppliers had been invited to help diagnose the situation and find out what exactly caused the power failure.
Story by Malik Abass Daabu