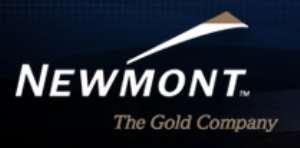 Newmont CEO Richard O'Brien has announced that in view of recent volatility in global mining, the company has had to defer decisions on its Conga project in Peru and the Akyem project in Ghana.
Newmont is currently facing stiff opposition from Civil Society Organisations as it plans to mine for gold in Akyem Ajenua Bepo Forest Reserve after the Environmental Protection Agency (EPA) announced that it had granted Newmont licence to start mining.
Furthermore, in line with the decision that the Capital expenditures will decline in Nevada and South America this year Newmont has projected an overall capex budget ranging between $1.4 billion to $1.6 billion. Nevertheless, start up at Boddington is expected in mid-2009 and is anticipated at a total capex ranging between $2.6 billion to $2.9 billion.
In a related development , O'Brien announced that Newmont has apparently achieved the financial turnaround he promised when he took the reins of America's top gold miner in 2007. O'Brien delivered on his long-promised turnaround of Newmont Mining as the company bounced back from a nearly $1.9 billion loss or negative $4.17 per share in 2007 to a net profit of $853 million ($1.88/sh) last year.
In a conference call last Thursday to discuss financial results, O'Brien said his goal is to have Newmont maintain an annual average gold production of 5.25 million ounces. The company is "excited" about the potential of Boddington, which is one of the largest gold projects in the world, said president and CEO Richard O'Brien. "As we turn our attention to 2009, our focus remains on operational and project execution, as well as disciplined capital investments," he said in a statement.
However, maturing mines in Nevada are proving a challenge to maintain production as Newmont Nevada operators seek to extend the life of Nevada mines through higher grade additions underground, O'Brien told analysts. Gold production dropped due to slower than anticipated recoveries at the Phoenix and Carlin mills, and the timing of gold sales related to Phoenix copper concentrates which remain in inventory at the end of the year.
Denver-based gold major Newmont Mining earned net income of $10-million in the fourth quarter of 2008, compared with a year-earlier loss of $289-million. Profit was buoyed by strong realised gold prices, but gains in gold were tempered by declines in copper revenues. The firm also recorded a $1,12-billion write-down of goodwill in the fourth quarter of 2007, which was not repeated in 2008.
Newmont's revenue for the full year rose 12% to a best-ever $6,2-billion, from the sale of 5,2-million ounces of gold. In the fourth quarter, revenue declined slightly, to $1,34-billion, compared with $1,41-billion a year earlier, after copper prices weakened.
During the period, the firm sold 1,35-million ounces of gold and 40-million pounds of copper. Costs applicable to sales rose 22% to $448/oz, compared with $366/oz in the year-earlier period.
Newmont expects to sell between 5,2-million and 5,5-million ounces of gold this year,, and will start up its Boddington mine, in Australia, in mid-2009. Group costs are expected to improve to between $400/oz and $440/oz this year. In January, Newmont announced that it would buy the 33,33% of Boddington that it doesn't own from South Africa-based AngloGold Ashanti, for $1,09-billion.