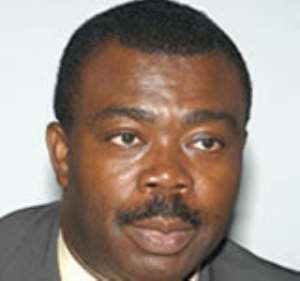 Asamoah-Boateng lashes out at President Mills
Former Information Minister Stephen Asamoah Boateng has criticised President Mills' ministerial and deputy ministerial appointments.
He said with 75 appointments so far, the president has failed to deliver on his promise of forming what he called a "lean government."
President Mills declared on campaign platforms around the country to work with a smaller government in a bid to cut down on protocol spending.
But speaking to Joy News on Monday, Mr Asamoah-Boateng said the National Democratic Congress (NDC) erred in pledging to slash the number of ministries in government when they assume power, stressing, the realities of governance only become obvious upon assuming power.
"Even if he ends up at 75 it's still a large number according to the standards they were trying to raise," Mr Asamoah-Boateng told Joy News on Monday.
He said focus must rather be on efficiency of government and not the size as every ministry has an important role to play in the development effort.
"It's not a question of the numbers; it is a question of the delivery to the people of Ghana."
"It is interesting to note that democracy shows how people would want to talk in opposition."
Key members of the ruling party lashed out at former President Kufuor over the number of ministers the former President had been working with. Mr Kufuor at one point in his government had 88 ministers and deputies.
President Mills at his first sessional address to Parliament said he had fulfilled his pledge, at a time he had appointed only 36 ministers.
But with the figure at 75 and expected to increase as the president is yet to make more appointments, there are questions bursting over what government size could really be described as lean.
Story by Fiifi Koomson