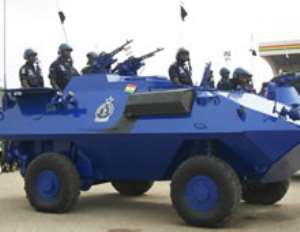 There are reports of renewed clashes between the Kussasis and Manprusis in Bawku culminating in the death of two.
The unrest started on Sunday when one Amadu was shot dead at Sabongari, a suburb of Bawku.
So far five people have been in connection with the violence.
The Upper Regional Police Commander, DCOP Ahamed Mahama, told Joy News one other person who has been stabbed is currently receiving medical treatment.
He said joint police/military patrols have been intensified to try and restore calm.
According to him, the streets of Bawku are deserted and there is an uneasy calm in the metropolis.
This is the second time in a few weeks that peace of the area has been disturbed.
The volatile nature of the area makes reports of security breaches worrisome.
A long standing ethnic and chieftaincy conflict between the Kussasis and the Manprusis has deprived the people of sustainable peace and stability.
Story by Malik Abass Daabu