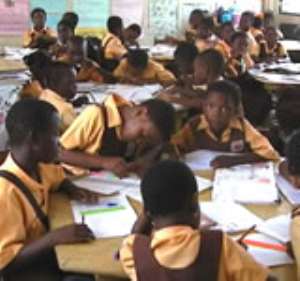 An estimated number of 100 million girls worldwide will be married before age 18 in the next 10 years, with some as young as 10 years or below.
The marriage of girls under 18 years is a common practice in developing countries.
Statistics made available to the Times from USAID indicate that there is an estimated 51 million child brides worldwide, the majority of them in West and East Africa as well as South Asia.
USAID has also sought to reduce the practice of early marriage through many of its country programmes, especially through health, education and women legal rights.
In many countries where USAID has health and education programmes, a high prevalence of child marriage results in girls having less access to education, economic opportunities and social networks.
Marriage often forced girls to drop out of school as a result of unwanted pregnancy and gender-based violence and they often do not have access to essential health information and services, resulting in obstetric fistula, infant deaths and higher rate of HIV/AIDS.
Mr Samuel Bosompem of the Commission on Human Rights and Administrative Justice (CHRAJ), commenting on the issue, explained that the Children's Act states clearly that 18 years was the ideal age for marriage.
He said, child betrothal, was therefore, unlawful and unconstitutional, which infringes on the fundamental human rights of the child brides.
Mr Bosompem said promotion and protection of the child's rights under the Act was paramount and asked parents and other stakeholders to be committed to protection of the rights of the child.