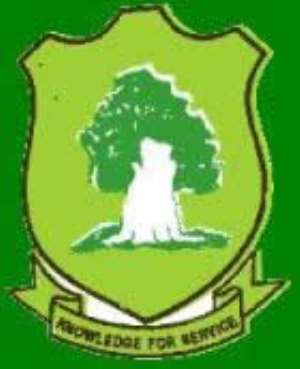 Some concerned residents of Wa have appealed to the Government to intervene in the impasse that has resulted in the closure of Wa campus of the University of Development Studies to enable the students to resume lectures.

They contended the decision to close down the campus which accommodates the Faculty of Integrated Development (FIDS) at a time when the students had called off their boycott of lectures, was an over-reaction to a situation that could be controlled.

The residents who have been following events leading to the closure of the campus expressed these sentiments when the Ghana News Agency interviewed them on the raging impasse at Wa at the weekend.

Mr. Abdul-Mumuni Insah, a retired educationist regretted that a small disagreement between the students and the University authorities had been allowed to degenerate into crisis and assume a national character.

"What is left now is for the government to come in fully to find a lasting solution to the crisis to allow the students to return to lectures once the university council has not yet been reconstituted", he suggested.

He wondered whether suspending the two students from their leadership positions in the Students' Representative Council was the only option available to the University authorities in their bid to enforce discipline.

Mr. Bashir Malik, a public servant said the extreme positions taken by the University authorities on one side and the students on the other demanded that the government stepped in fully to resolve the problem.

However traders and other business minded residents of the Municipality are only worried about the level of decrease in sales returns as a result of the closure of the campus since most of the students accommodated in hostels have left for their home towns.

The students are regarded as very good and reliable customers by traders in the Wa central market in particular.
Since November last year, students of the Wa campus have been locked in an impasse with authorities of the University over the suspension of two of their colleagues, President and Secretary of the central SRC of the University after accusing them of misconduct.

The students described the action as unconstitutional and called for their reinstatement but when the Acting Vice-Chancellor did not budge, the students went on a demonstration and followed it up with the boycott of classes

A day after they decided to call off the boycott and resume lectures, they were asked by the University authorities to go home.