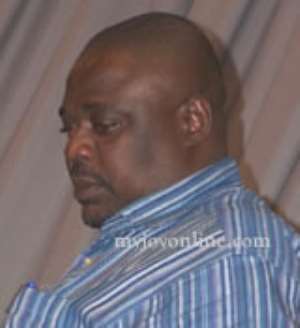 Director of Communication at the presidency has denied claims that his portfolio is a duplicate of the Presidential spokesperson.
The appointment of Mr. Koku Anyidoho as Director of communication on Friday sparked controversy with critics saying his appointment is only in fulfillment 'of finding jobs for the boys.'
Mr. Egbert Faibille Editor for the Observer newspaper on News File, Joy FM's news analysis programme said the position was needless.
He argued with the presidential spokesperson, information service department, a minister with two deputies manning the information ministry, it was pointless to create yet another communication related portfolio, more so when the government has tasked itself to operate a lean government.
But in a rebuttal Mr. Anyidoho said communication goes well beyond reacting to issues on behalf of the president.
His position, not entirely new though, will be to coordinate all communication related activities for the presidency and the government at large, he explained.
He stressed he will use his position to formulate communication strategies and media advocacy programmes that will inure to the benefit of the government.
Koku Anyidoho held the same position for the then candidate Mills during the 2008 General Elections
Story by Nathan Gadugah