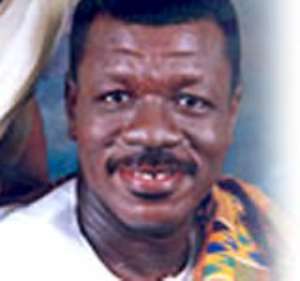 The International Central Gospel Church (ICGC) has on its 25th Anniversary set itself an objective to building a state-of -the-art stadium to serve the needs of the church and the country at large.
It is one of the several targets set by the Church in the coming years.
Addressing a congregation of church members dotted all over the country at the Ohene Gyan Sports Stadium, Sunday, Pastor Mensah Otabil founder of the church hinted "it will not be a bad idea to build a stadium so we will not have to come here each time we want to have a programme like this."
"We can rent it out to make some money," he added.
His optimism fell in line with one of the themes of his sermon challenging members to be "generational thinkers."
"If you are a generational thinker you buy land not for yourself but for your children's children,"
"Think always of the next generation, the next person coming after you," he said.
Pastor Otabil with the assistance of the Okyehene Amoatia Ofori Payin launched the Central Educational Trust with the aim to building "World Class Senior High Schools in every region, district and community."
The first of the schools will be situated in the Eastern Region following the donation of a 155 acre of land by the Okyehene.
Pastor Otabil reiterated the desire of the church to build a "model city" which would cater for the needs of all, adding, it should be possible for our people to live a good life in our own country.
The Okyehene who is a member of the church was grateful to be part of the success story of ICGC.
He was even more delighted the first school will be situated in his kingdom-Okyeman.
He commended the vision and faith of Pastor Otabil and acknowledged the support of all who made this 25 year dream a living reality.
Story by Nathan Gadugah