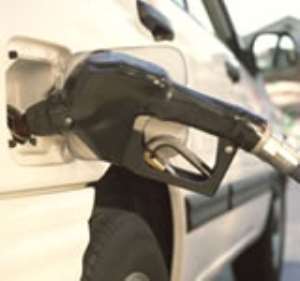 Mr Kodwo Ahlijah, President of Anomabu Union has appealed to government to establish a "Pre-mix Fuel Price Stabilisation Fund" to absorb fluctuations in the prices of pre-mix fuel and improve operations of fishermen.
He said instead of frequent reviews that had characterised the fishing industry, there should be an annual review with the participation of all stakeholders, under the auspices of a proposed Fisheries Industry Board.
Mr Ahlijah, made the appeal at the inauguration of the union in Accra on Saturday.
The union is a newly formed non-profit organisation committed to the development of Anomabo Traditional Area. Its main objective is to assist in the human resource development in health, education, housing infrastructure and job creation for citizens and residents of Anomabo.
Mr Ahlijah said an appeal for funds was being launched towards the renovation and conversion of classrooms into computer centres for Anomabu Junior High Schools, build a 100-seater ICT and library complex for all basic schools within Anomabu Traditional Area.
He called on government to withdraw the fishing licenses of foreign firms for a year and undertake a full cost-benefit analysis of their operations to determine whether their operations were beneficial to the country.
"This would halt the depletion of the country's fish stock and offer local fishermen an opportunity to enjoy their business," he said.
Mr Ahlijah said in addition the union would undertake farming especially in the production of citrus that was losing its status in the area because of lack of support.
He called on government to set up a Citrus Industry Board to handle the processing, storage and marketing of the citrus produce to encourage the farmers to produce more for local consumption and export to improve the living standards of the people.
On education, Mr Ahlijah noted that lack of computers and other facilities had been the bane on the performance of the students.
He said last year, out of the 360 candidates from 14 junior high schools within the traditional area who sat for the Basic Education Certificate Examination, only 141 candidates representing 39 per cent passed but with weak aggregates.
On health, Mr Ahlijah said the area had a health centre with inadequate staff for more than 30,000 residents.
In another development, Mr Yu Wenzhe, Chinese Ambassador to Ghana donated four computers, four printers and 10 footballs to the Union for schools in the area.
He said children were the future and hope of nations therefore more investments must be made towards their education to benefit the country.
Mr Wenzhe pledged China's continued commitment to support education in Ghana.
GNA