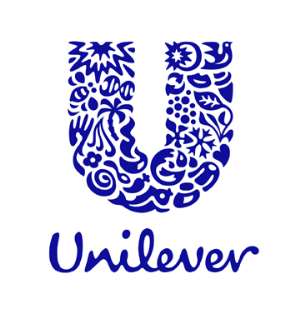 Unilever Plc's Ghanaian unit expects sales growth to slow this year as weaker economic growth and higher inflation changes consumers' shopping habits, Charles Cofie, chief executive officer of Unilever Ghana Ltd. said.
The increase in revenue this year will be "in the low double digits," compared with at least a 15 percent rise over the past four years, Cofie said in an interview yesterday in Tema. Unilever Ghana operates a plant in Tema where it manufactures products including Lux soap and Frytol cooking oil.
"Turnover has grown consistently between the range of 15 and 20 percent per annum" since 2005, Cofie said. "This year I don't think anyone would expect us to do that."
Economic growth in Ghana is expected to slow to 5.8 percent this year, from an estimated 6.5 percent in 2008, according to the Web site of the International Monetary Fund. Inflation in Ghana accelerated to an annual 19.9 percent in January, the fastest pace in five years, while the cedi has dropped 17 percent to 1.3925 against the dollar in the past six months on concern the country will struggle to finance its widening current account and fiscal deficits.
"The outlook is that the marketplace is going to be a challenging one" in 2009, Cofie said. "Consumers are going to be even more cash-strapped, they're going to become more discerning."
Cofie said Unilever doesn't plan to increase prices for its products, though the cedi's depreciation may result in higher imported costs. The company is also looking for ways to cut costs by seeking better deals with suppliers and advertisers and reducing office expenses.
There are no plans to fire any of the 600 employees at the company's Tema plant, or the 1,000 employees who work at Unilever's two palm oil plantations, Cofie said.
Unilever Plc owns 66 percent of the company, with the remainder of the company's shares traded on the Accra-based Ghana Stock Exchange. Unilever Ghana will report 2008 results next week.
Shares in Unilever Ghana have dropped 10 percent this year, underperforming a 4.9 percent decline in the benchmark All Share index, according to Bloomberg data.
Credit: Bloomberg