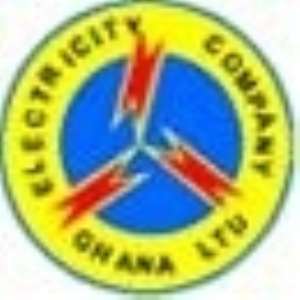 On Monday February 23, the management of the Electricity Company of Ghana (ECG) announced a $194 million expansion project to reduce to the minimum the incessant power outages in some parts of southern Ghana.
Management says the project involves the addition of more sub-stations, the construction of another bulk supply point and the upgrading of existing lines to take heavy loads.
At the heart of the current operational difficulties confronting ECG is the more than expected increase in demand for electricity in the industrial hubs of Accra-Tema and to some extent Kumasi and Sekondi- Takoradi. Added to this is the illegal connection ECG has to deal with on hourly and daily basis. There are many power consumers who are enjoying power through the backdoor. The illegal connections have also been blamed for most of the electricity-related fire outbreaks that continue to plague our economy.
This newspaper does not need to belabour the fact that electricity is the hub around which the economy revolves and for that reason all stakeholders-VRA, ECG and industrial and domestic consumers need to make collective efforts to ensure uninterrupted power supply. Doing this requires all of us to play our watchdog roles well, by sniffing out illegal connectors and in fact some workers within the ECG setup who are collaborators.
One critical challenge confronting ECG is the replacement of obsolete equipment. Management says it would require more than $900 million to completely replace old equipment. This funding gap can only be facilitated by the government; so we urge the government to open credit lines for ECG to be able to raise the money and retool for the long term benefit of the economy.
However, addressing the equipment and logistical needs requires more than just money; it also requires improving monitoring and evaluation of services. We would urge ECG to improve its communications with the consuming public by giving advance notices or warnings of impending interruptions in power supply. If for technical reasons power goes off unannounced, immediate steps should be taken to inform consumers. It is the long delays, (sometimes for more than 48 hours) in informing consumers which is causing consternation between ECG and consumers. The ECG management needs the support of all stakeholders to implement the expansion project.