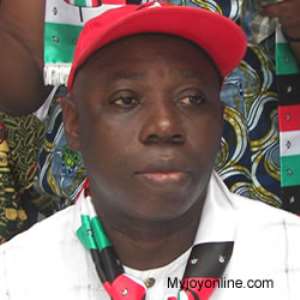 There are heightened calls for Alhaji Mohammed Mumuni to resign as Foreign Affairs Minister following a court's dismissal of his suit against the Daily Guide newspaper for libel.
Godfred Odame, a lawyer who had earlier petitioned parliament not to approve the then nominee said Mumuni must resign or be fired by the President.
The minister had filed defamation suits against the Daily Guide newspaper for publishing details of a damning Auditor General's report that accused him of financial impropriety.
But the court ruled in favour of the defendants.
The Judge presiding said the Foreign Minister then as Social Welfare Minister violated the financial administrative act in the transfer of unaccountable amount of money without recourse to parliament.
The defendants, Daily Guide therefore did nothing wrong in publishing the content of the report, the judge concluded.
But Alhaji Mumuni has said the court's decision is perverse.
He has described as premature calls for him to resign and sworn to hold on to his position and exhaust all the appellate judicial processes at his disposal to clear his name.
The minority in parliament sees the verdict by the court as a vindication of the position they had taken prior to the approval of the minister.
Minority leader Osei Kyei-Mensah-Bonsu told Joy News they will take an in-depth look at the content of the court's verdict and will issue a statement accordingly.
Story by Nathan Gadugah