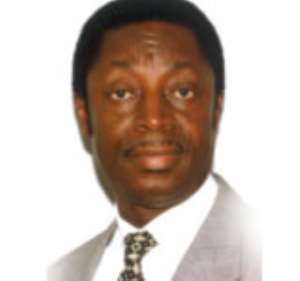 The Finance Minister Kwabena Duffuor says his ministry is set to present the budget for the 2009 fiscal year to Parliament on Thursday March 5, 2009.
The budget, the first for President Mills' government, comes after weeks of intensive planning and consultations on the best policy options to steer the country in the right direction.
Although details of the document are yet to come public, President Mills at his first State of the Nation Address to Parliament outlined a pack of austerity measures which he said would cut government spending.
President Mills also promised a slimmer government size.
Also expected to be high on the budget is government's decision to reduce the current fiscal deficit and soaring annual rate of inflation.
Inflation for February stands at 19.86%, the highest since November 2004 when the figure hit 26%.
Finance Minister Dr Kwabena Duffuor at his vetting promised slashing the current budget deficit quoted as 15% of gross domestic product to 8% in 2009 and 3% by 2012.
Although some economists have described the target as ambitious against the backdrop of the global credit crunch, others say with a good management of the economy the target is achievable.
Government's decision to revert the duration of Senior High School to three years is also expected to be highlighted.
Dr Duffuor presents the document to a house almost equally split between the Majority and the Minority.
Although the document will, as usual be greeted with the criticisms and the long-drawn discussions, it is expected to be cleared anyway.
Story by Fiifi Koomson