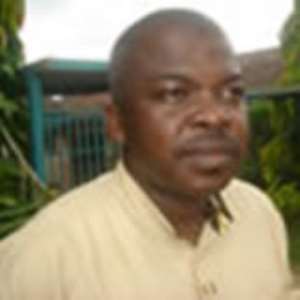 A group of NDC supporters mounted a roadblock in the Builsa District capital Sandema to seize a vehicle being used by the DCE for the area.
The supporters said they didn't understand why Mr. Thomas Kofi Alonsi used the vehicle a day after all MMDCEs had been instructed by the president to hand over to the District Co-ordinating Directors.
One of the angry supporters slapped the pregnant wife of the DCE, Nancy Alonsi in the process.
She had driven to town at the time the road was blocked and became a perfect substitute for her husband.
Confirming the incident to myjoyonline, Mr. Alonsi said following the directive he submitted his handing over notes to the Builsa District Co-ordinating Director.
According to him, the Co-ordinating Director asked that he be given some time to go through the document before the formal handing over could be done.
He said he left for Bolga only to receive a call that a group of angry NDC supporters had besieged the premises of the assembly.
When they discovered he was out the town, they mounted a road block with the intention of seizing the vehicle he used a DCE.
Mr. Alonsi expressed regret at the conduct of people particularly the slapping of his wife.
One of the angry supporters Rufaye Seidu told myjoyonline if Mr. Alonsi had being in the premises of the assembly they would have beaten him up.
He said NPP supporters in district mistreated the former DCE, Daniel Syme in 2001.
"We don't care about any law, what will please us is what we did," he declared.
Story by Malik Abass Daabu