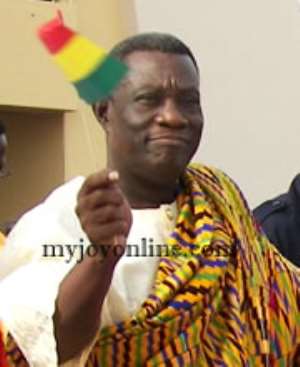 Fourteen people have been nominated by President Mills for various deputy ministerial positions.
A release signed by Mr. Bebaako Mensah, Secretary to the President, names the nominees as Mr. Chris Kpodo, Deputy Foreign Affairs Minister; Mr. Ebo Barton-Oduro, Deputy Minister of Justice and Attorney General; Dr. Benjamin Kumbuor, Deputy Health Minister; Dr. Antwi Bosiako Sekyere, Deputy Minister for Employment and Social Welfare; and Dr. Edward Omani Boamah, Environment Science and Technology.
Three deputies have been nominated for Food and Agriculture. They are Dr. Alfred Sugri Tia, Mr. Nii Amasa Namoale and Mr. Yaw Effa Berfah.
The rest are Lucy Awuni Mbun, Deputy Upper East Regional Minister and Anima Wilson for the Ashanti Region.
Mr. Hanna Bissiw and Alhaji Iddi Saani have both been nominated to the Water Resources Works and Housing.
Two others, Samuel Okudjato Ablakwa and James Agyanim Boateng have also been nominated to the Information Ministry.
The list brings the total number of ministers to 75.