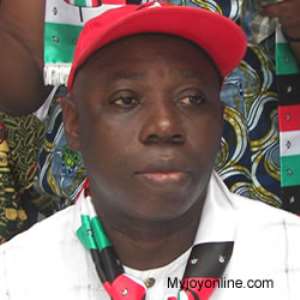 Foreign Affairs Minister Alhaji Mohammed Mumuni has lost a defamation suit which he filed against the Daily Guide newspaper for a publication which he said imputed improper conduct against him.
The issue was a source of controversy during the minister's vetting by the Appointments Committee of Parliament, culminating in a walk-out by the Minority during the vetting.
Although the Minority had asked for his vetting to be suspended to await the determination of the court case which he had insisted could not be discussed, the Majority held that his application for redress in court should not stall a parliamentary process.
A group, Alliance for Accountable Governance (AFAG), also kicked against his nomination citing a purported Auditor General's report which it said established criminal conduct on his part.
Alhaji Mumuni is said to have disbursed unaccountable amounts of money to NVTI when he was the Minister of State responsible for the Ministry of Employment and Social Welfare from 1997 – 2001.
Counsel for Alhaji Mumuni argued in court that the newspaper defamed his client in publishing the report.
But the court on Friday ruled that the paper was justified in publishing the report and awarded a cost of GH¢4,000 against Alhaji Mumuni.
The court also held that Alhaji Mumuni had also violated certain important financial regulations and had failed to attach the budget "properly" to the application for the release of the funds in question.
He had also failed to seek parliamentary approval for the monies in question.
But Alhaji Mumuni who has described the court's verdict as "an absolute surprise," has served notice he would appeal the ruling.
"Given the kind of confidence that I have in the judicial system I have no doubt that in the final analysis my rights will be vindicated and I will prevail," he said.
With the latest fallout, management experts say an axe could be hanging over the minister's position he has been occupying for barely a week.
Story by Fiifi Koomson