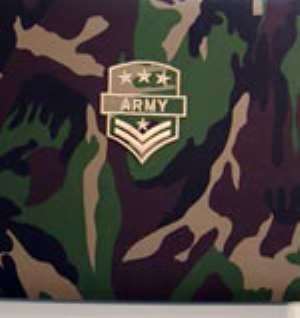 A clash between soldiers from the Achiase Jungle Warfare School (JWS) and some drivers at the Akyem Oda Lorry Station yesterday has left many civilians injured.
More than 50 men, mostly drivers, passengers and bystanders at the lorry station, were reportedly beaten up and drilled by about 30 soldiers from the school who stormed the place to avenge an earlier attack on two of their colleagues.
The soldiers also allegedly impounded vehicles from the drivers and sent them to the Oda Divisional Police Headquarters.

When the Oda Divisional Police Commander, Assistant Commissioner of Police (ACP) Ben Atadana, was contacted, he confirmed the incident and said at about 11 a.m. yesterday, two soldiers in mufti who were selling water in sachets at Oda drove to the lorry station to sell their product.
He said two drivers had a hot argument with the soldiers over the way the latter had parked their vehicle; claiming that they were obstructing other vehicles entering the station.
He said in the argument that developed into a confrontation, one of the drivers allegedly attacked the soldiers with a metal object.
According to the divisional commander, the soldiers then phoned their colleagues from the Achiase JWS and narrated the incident to them, following which about 30 soldiers in three pick-ups, led by a Captain and a Lieutenant, hurriedly went to the lorry station and started beating everybody in sight.
ACP Atadana said the military men allegedly drilled a number of men at the lorry park by forcing them to roll on the ground.
He said the melee that ensued brought vehicular movement to a halt, compelling people in the area to run for their lives.
He stated that when the matter was reported to him and the Oda District Police Commander, Superintendent Nehemia Amofah, they rushed to the scene to help cool down tempers, during which he requested that a number of men who had been made to lie down at the lorry park be sent to the Oda Divisional Police Headquarters for investigations and the soldiers complied.
He said in all, 39 civilians were sent to the divisional headquarters to assist in investigations.

The divisional commander stated that the police intervention restored normalcy and the free flow of traffic.