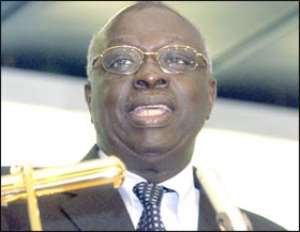 ·Jacques Diouf - FAO's Director-General World stocks of rice, one of the food staples across the globe, are expected this year to hit the highest level since 2002 on the back of strong output in 2008, the Food and Agriculture Organization (FAO) has said yesterday in its rice market report.
"World rice stocks carried over to 2009 are forecast to rise eight per cent to 118 million tones which would cover nearly 26 percent, or three months of expected consumption this year.
"World paddy rice output rose 3.5 per cent in 2008 to 683 million tones, or 456 million tones in milled rice equivalent. The 2008 output growth pace was the highest since 2005 and was powered by improved yields per hectare and increased planted areas," the Rome-based agency stated.
Much of the stock build-up is expected to happen in exporting countries, especially in China and India which hold the largest rice reserves. But traditional importers, such as Indonesia, Sri Lanka, Saudi Arabia and the United Arab Emirates, are also expected to boost their rice inventories.
"Rice prices have steadily declined in the second half of 2008 but remained on an average 80 per cent higher for the entire year than in 2007," FAO explained.
The organization said lower prices are expected to boost rice imports in 2009, with Asian countries seen absorbing 48 per cent of total imports this year.
Global rice trade is expected to rise by 200,000 tones to 31million tones in 2009.
By Felix Dela Klutse