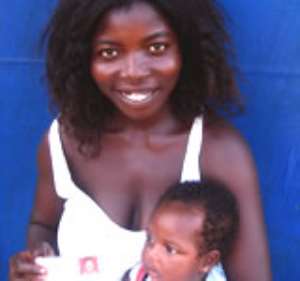 Residents of the northern part of the country may face a healthcare crisis soon as healthcare facilities in the area grind to a halt due to overwhelming debt.
At the Tamale Teaching Hospital, in the Northern Region, authority says supply of all medical essentials have seized due to the failure of the National Health Insurance Scheme (NHIS) to pay for the services rendered.
The scheme owes the hospital, which cater for more than 70% of health cases in the region, about GH¢1.7 million.
Chief Executive of the Tamale Teaching Hospital, Dr Ken Sagoe, said the facility is run primarily on support from the NHIS because more than 80% of it clients are on the scheme.
He described the situation as a "crisis" that needs "drastic decision" within four weeks to salvage it from a total collapse.
"We have a major challenge because we have an outstanding bills from as far back as September last year that have not been redeemed by the NHIS…It is affecting the total running of the health services within the hospital."
Ken Sagoe expressed fear on how the "embarrassing" situation could cost the hospital and its suppliers.
He explained: "Some of our suppliers (would) not supply (drugs) even when we are in need so we have run out of the few drugs and we are running low on others."
He prayed the situation does not reach a point whereby "we will see patients but we will not be able to give drugs or give any meaningful treatment within the hospital and we don't want it to get to that level".
The story was not different at the Upper East Region where GH¢ 2.8m is owed to the region for services rendered under the NHIS.
Dr John Koku Awoonor-Williams Upper East Regional Health Director summed it up: "I think the situation we have in the Upper East Region is not a very good one."
Akwasi Acquah, Public Relation Officer of NHIS, conceded the scheme's indebtedness to some service providers.
He said they have met the authority of the Tamale Teaching Hospital on how to settle the outstanding debt.
"At the last time I checked we are hurriedly processing the claims, may be by the end of this week or early next week we should be able to pay Tamale."
By the nature of how the scheme operates, he said, it is "normal" for it to owe, describing the present condition as "not a big deal".
Mr Acquah however hoped the law that established the scheme would be reviewed to decentralize claims.
Story by Isaac Essel