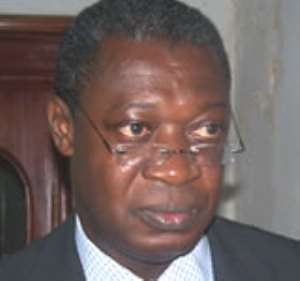 Professor Agyemang Badu Akosa, former Director General of the Ghana Health Service has lamented the seeming lack of political will to pass the tobacco bill into law and has challenged the Mills administration to rise to the challenge.
Prof Akosa accused the Kufuor administration of succumbing to pressure from a business interest, at the expense of the devastating effects of smoking, especially to second hand smokers.
"The President of British America Tobacco visited this country and met the president. It was at that point that some of us felt that it was not going to be passed," he told Joy News' Sammy Darko in an interview on Thursday.
Though he was not privy to the discussion, the hard-talking Akosa suspected it was the reason behind the stalling of action on the bill.
He is incensed with the current state of the bill in spite of the lead role the country has played in the global fight against tobacco smoking at public places.
"It is the worst chemical that human beings can be allowed or facilitated to take into their bodies, but what is even contemptuous is the fact that it is the second hand smoking that people who inadvertently go into public spaces and unfortunately have to inhale other peoples smoke," he said.
Being signatories to Tobacco control in the world, Prof Akosa was hopeful the new administration will not hesitate to pass the bill into law.
Story by Nathan Gadugah