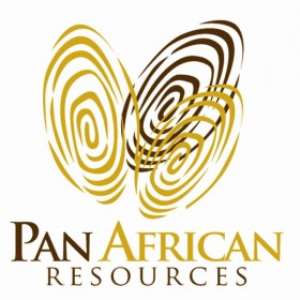 The Ghanaian Journal is highly informed of a decision by management of Pan African Resources a mining firm operating at Akrokerri in the Ashanti Region to fold up operations in Ghana and head home.
According to a press release, the company is disappointed with its drilling results in Ghana coupled with the difficult global economic environment. Already the firm is negotiating with buyers to sell the Akrokerri project, aiming to hold a free carry in the prospect.
"The termination of these projects results in a £1.3 million impairment on the balance sheet."Junior gold producer and exploration group Pan African Resources incurred a £1.3m impairment after walking away from exploration plays in Ghana. The firm is pouring money into a prospect in Mozambique to bulk up resources to make a project there viable.
JSE-listed Pan African, which is 55% owned by diversified South African miner Metorex, produced 51 186 ounces in its interim period at a total cash cost of $451/oz, a 12% improvement from the same period a year earlier.
"Tonnes milled were slightly down on plan and an unsustainable, exceptionally high grade was achieved. Recovered grade is expected to be more in line with the historic average going forward," the company said.
Operating profit rose 114% to 8.5m, more than doubling from a year earlier. Headline earnings were up 202% at £3.9m. The received gold price increased to $824/oz from $721.
Source: www.fin24.com