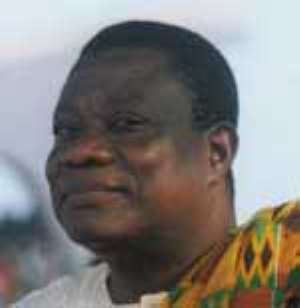 Members of the Kumasi Traders NDC Fun Club have appealed to President John Evans Atta Mills and the NDC government to endeavour to reduce taxes on imported and manufactured goods in the country.
This, according to them, would enable importers bring in more goods; while at the same time reduce the prices of goods on the market to ensure patronage by ordinary Ghanaians.
In a congratulatory message jointly signed and issued by Nana S. K. Boateng, Regional Chairman, and Mr J.K Gyebi, Vice Chairman in Kumasi on Tuesday, members of the club appealed to the President to unite members of parliament, so that together they would chart the development agenda of the nation.
The statement said Ghana needed the concerted efforts of its citizens, irrespective of political affiliations, to move the nation into a prosperous one.
It said the country belonged to all Ghanaians and there was the need to give every individual the opportunity to contribute his quota towards development, as was done by the founding fathers. The statement also congratulated Mr John Dramani Mahama, on his election as the Vice President of Ghana, while commending the former President Rawlings, who is also the founder of the NDC for his role in ensuring victory for the party in the general elections.
Other executive members who signed the statement were Mr Kwadwo Poku, Secretary, Mr Solomon Ohene Asamoah, Organiser, Mr Francis Asibbey, Executive member and Mr Kwaku Frimpong also executive member.