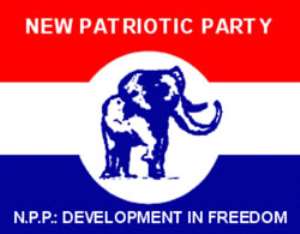 The NPP Ashanti caucus in parliament has descended heavily on Samuel Sarpong, head of SFO in Kumasi for alleged harassment of party sympathisers.
Business men perceived to be sympathisers of the NPP and who own filling stations have lamented what they say is victimization by the SFO in the region.
The men numbering about five have been asked to present their personal registration certificates, nominal role of staff, income and company tax, SNNIT contributions, company and personal tax and copies of their financial statements for assessment.
But Kwame Osei Prempeh, lawyer for the business men and MP for Nsuta Kwaman Piposo, has insisted the SFO has over stepped its boundaries.
Speaking to Joy Parliamentary correspondent, Araba Koomson, Mr. Prempeh, maintained the SFO can only investigate companies who have been cited for causing financial loss to the state.
He considered the demands made by the SFO as ridiculous and unconstitutional.
"The SFO has no mandate to check if the books are in order. SSNIT has its own way of checking if someone is not paying SSNIT contributions, IRS checks tax payments."
Asked if the action was meant to investigate possible fraud committed by the companies, Mr Prempeh retorted, saying, the letter of invitation given his clients did not make reference to fraud.
"None of these companies is suspected of having caused financial loss to the state and therefore they are being investigated on which basis the SFO can ask for their papers," he said.
In a rebuttal, the SFO boss Samuel Sarpong told Joy News' Evans Mensah they are well within their mandate.
He said the investigations being carried out are regular exercises to sniff out possible acts of fraud by companies.
For now the business men are being investigated on suspicions of tax evasion and could be prosecuted if found culpable.
He dismissed allegations that the investigations were to meant harass political opponents, claiming, 20 other companies have been invited for questioning.
Story by Nathan Gadugah