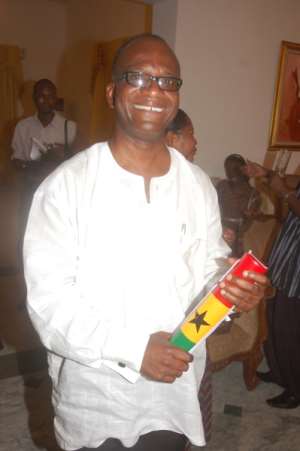 Mr Mike Hammah, Minister of Transport, has disclosed that government's strategy for the provision of efficient, cost effective, safe and environmentally friendly transport system would involve a total revamp of all the modes of transport.
A press release issued by the Ministry and signed by the Public Affairs Director, Mr Kweku Sersah-Johnson, said though it may appear that the rail sector was getting more attention in the quest for funding, the ultimate goal was to upgrade the air, road, rail and water transport systems to play a catalyst role in the nation's economic development.
The Minister made the assertion when Mrs Ruchi Ghanashyam, Indian High Commissioner, paid a courtesy call on him in his office in Accra.
The statement said government was aware that its quest, as a people-centred administration to improve the living conditions of the people, depended heavily on the provision of infrastructure as a significant platform to launch the development agenda.
It said the High Commissioner pledged her country's support to the efforts of the new administration to make Ghana a self-sufficient and economically buoyant state.
The release said Mrs Ghanashyam said the Indian example of relative success in the transport sector was borne out of the fact that the country took into serious consideration its large population and realized that rail transport ought to be given priority attention.
It said Mrs Ghanashyam agreed with the sector Minister that infrastructure development was key to a nation's growth and that India was prepared to share her experience with Ghana.