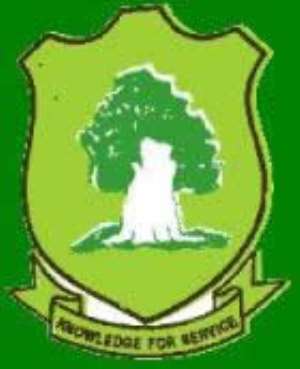 The Wa Campus of the University for Development Studies has been closed down indefinitely effective from Wednesday February 25, 2009.
Over 5,000 students representing half of the entire students' population of the UDS are affected by the decision.
The students have been given up until 4 p.m. today to vacate the premises of the university.
According to a letter dated February 24, 2009, issued and signed by the Acting Registrar of the UDS, Mr. S.M. Kuu-ire, the decision was necessitated by the long standing "agitations, continued boycott of lectures by students, in spite of the intervention by various stakeholders and the growing concern for security of students, lecturers and facilities".
The letter was copied to the Acting Vice Chancellor the Pro Vice Chancellor, Deans of Wa, Navrongo, Nyankpala, School of Medicine and Health Sciences and all Regional Coordinating Directors (Northern Sector) and the National Council for Tertiary Education among others.
The Acting Vice Chancellor of the university, Prof. Kaku Sagari Nokoe told Joy News that while campus was temporarily closed down, the issues would be resolved.
"The requirement for graduation or to be allowed to take exams you should have attended lectures at least 75 per cent of the time. If the students have to stay away until 16 of March, it would be impossible for that requirement to be met and a whole trimester and indeed a year may be lost."
Prof. Nokoe claimed about 60 per cent of the students had left campus with the remaining students sharply divided on whether they should attend lectures or not.
That situation he says creates insecurity for both students and staff of the university.
He said efforts were being made to reopen the campus within a reasonable period.
The president of the National Union of Ghana Students, Ishmael Tweneboa-Kodua expressed surprised at the decision.
He said assurances had been given that campus would be closed down when the Union tried to intervene.
A team was dispatched to Wa to appeal to the students to return to the classrooms and indeed students went to lectures on Tuesday.
He wondered what informed the decision of the university's management to close down the faculty while students had softened their stands and gone for lectures.
It would be recalled that the Students Representative Council (SRC) of the Wa Campus has since November 2008 been demanding the head of the Acting Vice Chancellor of the UDS, Professor Nokoe for suspending the Central SRC President Naab Alphonse for some alleged misconducts.
The action was protested against by the other members of the SRC who forced other students to boycott lectures, staged a series of demonstrations and allegedly attempted to destroy properties belonging to the University.

The SRC President was accused of holding several interviews and radio programmes without permission from the university authority.
Currently, the SRC members in solidarity with the suspended President took the Acting Vice Chancellor to Court (suit number F23130109) after he had failed to revoke the suspension.
Story by Malik Abass Daabu with additional files from The Chronicle