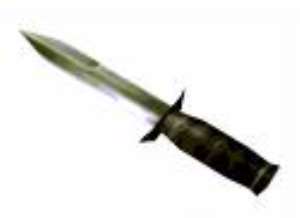 An argument between teenagers over whether or not a nearby dam in Tamale will dry up before this year's rainy season has led to the death of one of them.

The deceased, Kassim Alhassan, 15, was allegedly stabbed by his 12-year-old colleague during a tussle between them after the argument turned violent.
The incident occurred about 8.30 P.M. last Sunday at the Old Cemetery Area, along the Builpela road, a suburb of Tamale.
According to eyewitnesses, the teenagers were arguing over the possibility of water in the Builpela Dam, the major source of water for the people in the area, drying up before the onset of the rains.

The argument later degenerated into an open confrontation between the two who, the eyewitnesses said, might have harboured something against each other.
A tussle was said to have ensued which resulted in the 12-year boy falling to the ground. When he got up, he allegedly picked up a sharp knife that was in the tray of an orange seller and stabbed Alhassan in the abdomen.
Alhassan, who was a Class Six pupil of the United Primary School, was rushed to the Tamale Teaching Hospital, where he died.

His body has been deposited at the hospital morgue, while the suspected minor is assisting the Tamale Police in their investigations.