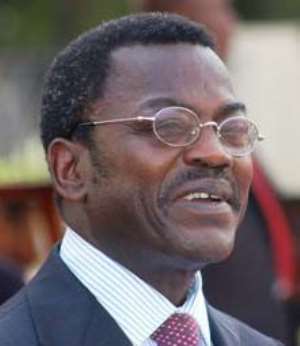 The Monetary Policy Committee (MPC) of the Bank of Ghana has announced 18.5% as the new prime rate, representing a 1.5% increase.
Some Economists have kicked against the increase, saying it is not the panacea to the dwindling fortunes of the economy.
Joy Business News Correspondent Fred Avornyo, reports the strong demand for goods and services which has impacted negatively on the rate of inflation informed the decision by the MPC to increase the prime rate.
The increase he said would lead to a commensurate increase in interest rates and and expected to reduce the rate of lending to customers.
The overall effect is to mop up excess cash in the system.
The tightening of the monetary policy, the governor pointed out, is in line with government's policy to reduce expenditure.
On the performance of the country's economy in 2008, the governor lamented the high food and crude oil prices which he said negatively impacted on the economy.
Story by Nathan Gadugah