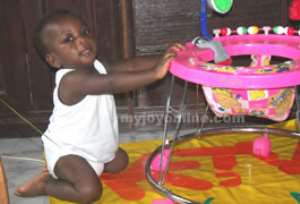 The Central Regional Nutrition Officer, Mr Samuel Sosi, has noted that malnutrition accounted for 54 per cent of infant mortality in the Region.
He said over 33 per cent of children between zero-11 months in the Region suffered from severe malnourishment, due to inappropriate infant feeding.
Mr Sosi was inaugurating the Apam Catholic Hospital as baby friendly facility at Apam.
He stressed that zero-six month babies must be fed exclusively on breast milk and that mothers could supplement it after the seventh month.
He said the Apam Catholic Hospital was the 43rd health facility in the region to attain baby friendly status.
The Nutrition Officer was happy that the hospital had fulfilled all the requirements needed to make a facility "baby friendly" and appealed to the authorities to uphold the policy at all times.
Mr Sosi pointed out that Central Region was the third Region with the highest Baby Friendly facilities after Upper East and Ashanti.
Ms Gifty Ankrah, Gomoa West District Director of the Ghana Health Service urged mothers to take advantage of the Nutrition Centre at Apam and seek advice on how to feed their children.
Nana Essel Botwe II, Queenmother of Apam, exhorted women not to abuse the free maternal health care policy since there was more to the upbringing of children than the free care.
Mr Francis Yawson, Hospital Administrator, expressed his gratitude to the Ghana Health Service for granting them the status, and assured that they would do everything to support the welfare of babies.
Some nursing mothers were presented with bags containing items for their babies.