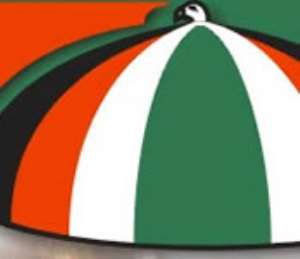 After enjoying a kingly reception on his arrival from Accra to assume office, the Upper West Regional Minister, Mahmud Khalid shocked his supporters and admirers when he told those with ulterior motives to stay off the corridors of his administration.
He said he would not allow them to take advantage of personal or political relations to besiege his office looking for favours.
"Don't rush into obtaining contract licenses and parade my office looking for contracts. That will not help us," Mr Khalid said in an address to hundreds of party supporters and the general public after they had welcomed him at Bamahu, near Wa.
Amid drumming, dancing and cheering, they had led him through the principal streets to the residency where prayers were said for his safe arrival.
The Minister told the people that the way forward was for them to bury their differences, avoid chieftaincy, land and religious disputes and other negative tendencies that could stall the development of the region.
"We cannot develop when there is insecurity. I, therefore, appeal to all to co-operate so that together we can develop," he stated.
Mr Khalid recalled the President's comment that he would hit the ground running to salvage the country from the doldrums and said he would spare no effort in working towards attaining that dream.
He said though the Upper West Region is the poorest in the country, it has the human re sources to turn the situation around.
That, he said, starts with capacity building for the youth to meet the development challenges ahead.
Welcoming the new Minister, the second vice chairman of the NDC, Alhaji Nator-Naa, pledged the party's support for him to work towards improving the lives of the people.