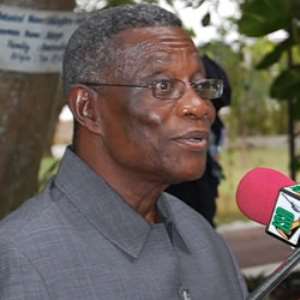 Some 17 out of the 20 government appointees to the Sekondi-Takoradi Metropolitan Assembly (STMA) were on Monday sworn-in by Mr Kwame Polley, a District Magistrate.
The swearing-in ceremony took place at an extraordinary meeting of the assembly at Sekondi.
The appointees would fill in the vacancies created as a result of the withdrawal of the former appointees of the New Patriotic Party (NPP) government.
Mr Ali Mohammed and Mr Wilson Kwofie, members of the assembly, were elected to represent the assembly at the Electoral College to elect the Western Regional Council of State member.
The election of a Presiding Member for the assembly could not take place because according to Mr Clement Dandori, Metropolitan Coordinating Director, the Ministry of Local Government has directed that the election of Metropolitan, Municipal and District Chief Executives should be suspended until further notice.
He said no reason was assigned for the directive which was forwarded to the assembly by the Regional Coordinating Council.
Mr Dandori said the assembly has worked together as one family, dedicated to the overriding objective of doing what is good for the people of the metropolis and very mindful of the constitutional provision that bars the assemblies from turning themselves into partisan political entities.
He noted that the President paid tribute to the people of the metropolis for carrying out a remarkable clean-up exercise on the Valentine day.
Mr Dandori said: "We as a house would like to use this opportunity to re-assure his Excellency that the people of Sekondi-Takoradi as represented by their elected members in this house would stand firmly behind his government to successfully deliver on the manifesto of his party and government to improve the living standards of the people".
He said, "As an emerging oil city in Africa, Sekondi-Takoradi would need to do more to improve upon our sanitation to make the city investor friendly and open it up to job avenues".
Mr Dandori urged all sub-metropolitan councils to immediately get to work and draw up strategic plans for cleaning their electoral areas and sustaining the exercise.
He appealed to members of the assembly who were allocated tools for the clean-up exercise but failed to return them to do so for use in subsequent exercises.